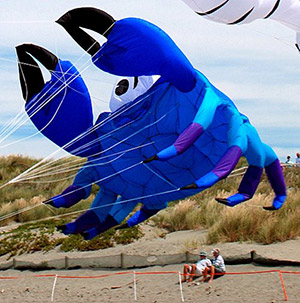 New Crackdown on the Elderly
"Net Widens on double-dip pensioners" was the headline for a Dominion Post article (July 9, 2013). The article reported that the New Zealand government had allocated an extra $12 million to be spent over the next 5 years to tackle double-dipping by pensioners, estimated to save the government at least $49 million. MSD would hire 29 new employees to "help" people living in New Zealand apply for overseas pensions.

The newspaper attempted to contact the then Social Development Minister Paula Bennett for comment only to discover that the Minister had flown off overseas to hold talks on extending portability schemes. The Minister, the Dominion Post reported, had not only held talks with her counterparts in Croatia but had also signed a social security agreement with the tiny nation, Malta!

Throughout the past decade there have been innumerable schemes outlined by MSD officials for cracking down on double-dippers, the supposedly large numbers of people in New Zealand who have not declared their entitlement to overseas pensions. Every time these schemes are proposed, fantastic sums of money are touted as to how much money the government will save.

At no stage, it seems, has any detailed accounting been supplied to support the incredible sums being quoted, which a succession of Ministers have accepted without question including Bennett, who, it has been noted, had flown overseas to open an exciting new chapter in the relations between New Zealand and Malta.

Nor have Ministers, past and present, questioned MSD's misleading claim that there are large numbers of people who have not declared overseas pensions. There are many retirees with undeclared overseas pensions - for the simple fact that either their spouses, or themselves, are receiving an off-shore pension exceeding the maximum rate of NZS - which therefore excludes them from any NZS entitlement. There is no attempt at concealment as MSD implies: No one is required to declare an overseas pension to WINZ if they have never applied for NZS.

Targeting alleged undeclared overseas pensions will generate very little in the way of additional revenue for the government. So how will MSD find the much-touted $49 million to boost the nation's coffers? One method appears to be going after those New Zealanders who have not had the so-called advantage of working overseas. For example, after reaching retirement age a South Island couple made their first and only trip overseas, a year travelling around Australia in a modest caravan. Twenty six weeks after leaving home, WINZ stopped their NZ Super payments.

It should be noted that all superannuitants are required by law to notify WINZ if they intend to travel overseas. WINZ can then stop all NZS payments if the superannuitant is gone longer than 26 weeks, as noted above, and recover all 26 weeks worth of payments. All superannuitants are also required by law to notify WINZ if they are ever hospitalized. How a stroke victim rushed to the nearest hospital in an ambulance is required to comply with this legality is unknown, but checking the nation's hospital records might keep the 29 new staff members at MSD busy.

There is every appearance that WINZ is now targeting those New Zealanders who have worked overseas for a short time only. Campbell Live (July 11, 2013) presented the situation of a woman who had worked in Australia for just two years, deluged with 31 pages of forms that she had to complete to apply for an Australian pension which WINZ could then deduct from her NZS payments. Does any nation provide a pension based on just two years residency?

For many years MSD has vigilantly tracked down born-and-bred New Zealanders with spouses or partners who have never applied for NZ Super but are receiving pensions from overseas, especially from the United States. The Dominion Post (July 9, 2013) highlights an Auckland woman (almost identical to Ruth - married to an American), who has been harried and hastled by WINZ to the extent that she abandoned all hope of getting NZ Super. She now lives off a small allowance extended to American pensioners to help support their spouses. Throughout her adult life she paid her dues: in return, New Zealand provides her with nothing - but manipulates the US into providing her pension. This is no isolated case.

A quote from the MSD website, "Principles Underpinning Treatment of Overseas Pensions:

"The [direct deduction] policy has come to be seen as a way of sharing the burden of social security costs between New Zealand and an individual's home country."

This statement is of course yet another example of the Ministry lying: in truth, the direct deduction policy is a way for New Zealand to avoid sharing social security costs with other nations.

Benefit fraud in New Zealand is a serious problem but it is ludicrous to expect that WINZ can collect a further $49 million dollars, or justify the $12 million dollar outlay, through harrassing the elderly.
© 2013 NZPENSIONABUSE.ORG