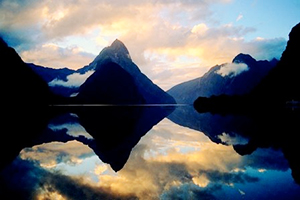 About This Site
NZ Pension Abuse became a reality in early 2004 with the launch of this site, maintained by a small group of volunteers who banded together to seek the transparency and honesty we all expect from those elected to represent us and those employed to serve us.

Our intent was to expose the unfair treatment of pension rights for thousands of elderly people, the grave miscarriages of justice in the High Court, and ultimately to lobby our politicians and public servants to end pension abuse. A decade on, the situation has not improved but worsened.

The Human Rights Commission of New Zealand has failed - abysmally - to provide any assistance. Repeated appeals to our elected representatives have been rebuffed. A petition with 7,000 signatures was presented to Parliament in 2006, receiving a perfunctory response ("the matter is under review") before being conveniently sidelined and not properly tabled in Parliament - as required by law.

With every avenue seemingly exhausted, the High Court was considered. A major law firm was approached with a view to filing a class action suit (pro bono) under the Bill of Rights Act, only to be informed that pro bono assistance for that particular year had been exhausted. Instead however, lawyers could represent us as lobbyists for a fee running into thousands of dollars - an offer that was declined.

In spite of our efforts, the government, using recession as an excuse, refused to repeal the insidious Spousal Provision as it would cost $2.7 million a year, apportioning instead large sums of taxpayer dollars for the World Rugby Cup, the Americas Cup, the Olympics and more recently a flag referendum - all to bolster the nation's pride. But not one cent to end the nation's shame.

We underestimated the lack of integrity and the degree of dishonesty infecting government in New Zealand. To some, NZ Pension Abuse has failed to realize its objectives and there have been suggestions that the website should be discontinued. We disagree.

As long as this nation advises a pensioner that he can only receive details concerning pension complaints in return for 5 years of his NZ Super payments, then a website exposing this sort of outrageous treatment of the elderly is vital. When every government department in the nation supports recommendations for urgent pension reforms, while cabinet ministers deny and attempt to conceal those recommendations, this must go on record.

When one of our highest ranking civil servants considers it perfectly acceptable to deceive the public (MSD: Deceiving Parliament and the Public), the existence of this website exposing such dishonesty is essential. When public officials attempted to jeopardize social security negotiations with the United States, NZ Pension Abuse was able to make such inexcusable meddling known.

NZ Pension Abuse has become widely recognized as an authoritative voice, a voice often quoted within New Zealand, and a voice that is heard around the world. This site has been visited by several foreign government agencies, presumably to learn the truth about what social insurance reciprocity with New Zealand really means. In the decade since this site first appeared, with the exception of tiny Malta, world nations have avoided social security reciprocity with New Zealand.

After almost 4 years of determined effort, NZ Pension Abuse finally obtained and published the major reports of the Review of NZ Superannuation Portability featuring the unsustainability of the present system, the proposals for reform, and the MSD chief executive's signed admission that most overseas contributory pensions subject to the direct deduction policy bear little resemblance to NZ Super. Obtaining these important documents and publishing them for all to see was a notable achievement.

We welcomed the arrival of a new website NZPensionProtest.com, likewise committed to exposing the NZ Government's mistreatment of pension rights.

Ultimately, the continuing abuse of pension rights in New Zealand can, and must, be blamed fairly and squarely at the (clay) feet of our elected representatives. There are a few who have spoken out against the unfair treatment of overseas pensions - but only when elections come around. Changing unjust laws is the sole preserve of those elected to Parliament, however every politician, without exception, has avoided taking on the responsibility of providing the nation with a retirement scheme which treats all New Zealanders fairly.

Instead, our elected representatives expect, by the end of 2015, to complete the rewriting of the Social Security Act 1964 in response to complaints that the Act is incoherent and difficult to administer. Bollocks! There are 4,500 complaints from the public annually, not about the wording of the Act but the way Section 70 is being interpreted by a single public servant who, without ever being held to account, deducts overseas contributory pensions - as he sees fit - from NZ Super.

Clarifying the government's intent: "I do not intend to include major policy reforms in the rewrite. In many areas the rewrite would simply re-enact existing policy in a more coherent order and in modern drafting style." Ominously, the rewrite is to: include a full or partial override of the Human Rights Act 1993 provisions."

Alarmed, in February 2014, NZ Pension Abuse joined NZPensionProtest and a small number of pensioners in submitting a formal complaint on New Zealand's abuse of pension rights to the United Nations Human Rights Commission in Geneva, Switzerland. The UN will begin to investigate our complaints in 2015 and the moment a decision is received it will be published on this site.

NZ Pension Abuse will continue to function as an essential source of reliable information on New Zealand's 'unique' retirement policies. As long as New Zealand continues to plunder the retirement savings of the elderly, terminating this website is not an option.
© 2013 NZPENSIONABUSE.ORG