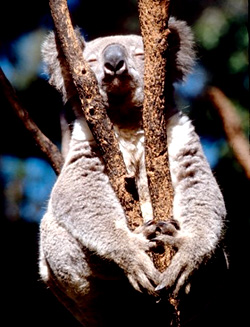 Kiwis Retiring in Australia BEWARE!
Discovering the Australian Outlook
Considering the close ties between Australia and New Zealand, a social security agreement between the two nations is not surprising.

New Zealand has social security agreements with only 7 other countries (refer: Portability: Retiring outside New Zealand). Each of those agreements is flawed, none more so than the agreement with Australia.

One of the primary purposes of social security agreements between two nations is to remove any possible hurdles of nationality and/or current residence that may prevent the payment of pension entitlements when moving from one country to the other - however New Zealand has failed to achieve even that basic objective in its social security agreement with Australia. Many Kiwis retiring in Australia are in for a rude surprise when they end up with nothing.

A visit to the website of the NZ Embassy in Canberra (www.nzembassy.com/australia) reveals the ugly truth:

"New Zealanders who are 65 or older and live in Australia may be eligible for both an Australian Age Pension and NZ Superannuation, depending on the amount of their working life they spent in each country. Australian age pensions are income and asset tested, so any income or assets a New Zealander has will affect the amount of Australian Age Pension payable. In addition, the rate of NZ Super payable in Australia cannot exceed the amount of the Australian Age pension that would be payable if the New Zealander was entitled to receive an Australian Age Pension but was not entitled to receive NZ Super. This means that where a New Zealander cannot receive the Australian Age Pension because their income and assets exceed the limits, that person cannot receive NZ Super in Australia."

In spite of repeated claims that NZ Super is a "Universal Pension without means or asset testing", the New Zealander who goes to live in Australia puts his/her entitlement to NZ Super at grave risk. Aussie rules mean that NZ Super suddenly becomes a means tested benefit with the result that many Kiwis loose the lot - neither New Zealand nor Australia will pay them a cent.


BEWARE!



---


BEWARE!



---


BEWARE!



---


BEWARE!



---


BEWARE!



---


BEWARE!


© 2013 NZPENSIONABUSE.ORG