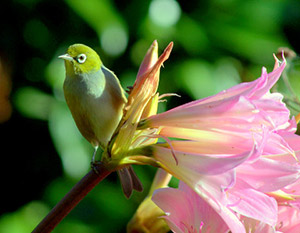 A New Victim
After many long years lost in the wilderness, spurned by nations around the world, in mid 2013 New Zealand authorities finally found another country gullible enough to agree to social security reciprocity.

Malta.

Presumably there were smiles and handshakes all round as the agreement was signed, and impressive speeches such as "this marks a new chapter in the relations of our two great nations!"

Why are our civil servants and the Minister for Social Development travelling to the Mediterranean to negotiate and sign a social security agreement with a country as obscure as Malta? One of the world's smallest nations (316 square km), it is hardly likely to become a mecca for retiring Kiwis. Malta is not a trading partner of any significance and you could count the number of Maltese nationals living in New Zealand on one hand. It would be difficult to find a New Zealander who could even name Malta's capital (Valletta).

Of what possible benefit to the people of New Zealand therefore is a social security agreement with Malta?

Much the same could be said for Croatia, where New Zealand delegates also held discussions on a future social security agreement (although two hands rather than one might be needed to count the number of Croatians living in New Zealand).

When MSD officials sit down with their counterparts in Valletta and Zagreb, do they point out that in signing a social security agreement with New Zealand, they will be required to supply Wellington with the names of their nationals so that if and when they apply for NZ Super, they will be subject to Section 70? Do MSD officials explain to Maltese and Croatian authorities the full meaning of Section 70? Do they make it clear that any pension from Malta or Croatia will ne used by the NZ government to reduce the amount of pension the NZ government has to pay to their nationals?

The agreement with Malta signals a sense of inadequacy on the part of MSD, and a desperation in searching for obscure countries with which to sign social security agreements. Where will they go next - Gibralta, Cyprus, Patagonia, Bhutan, The Faulklands, Outer Mongolia...? Members of the public have a right to object to taxpayer funded overseas junkets for MSD officials and Cabinet Ministers pursuing agreements with countries that have no bearing on the lives of New Zealanders, agreements that will be of no benefit to the average Kiwi.

Few, however, would object to MSD officials travelling overseas to negotiate in good faith social security agreements with Austria, France, Germany, Sweden or Switzerland - but these of course are all nations which have refused to sign social security agreements until New Zealand ceases its unnacceptable treatment of overseas pensions. Then there is the agreement that New Zealand signed with Italy in 1997 but which the Italian Parliament has refused to ratify...

Rather than chasing countries which mean nothing to most Kiwis, how about removing the obstacles to a social security agreement with the United States which would be beneficial to thousands of New Zealanders?
Why have an agreement with a nation of so little significance to New Zealanders that few, if any, could name the capital?
---
Do our authorities explain to their Maltese counterparts the full significance of Section 70?
© 2013 NZPENSIONABUSE.ORG